An engineer who created a washing machine for people in refugee camps and poorer regions of the world is ready to expand his project.
Navjot Sawhney invented a hand-cranked washing machine for people who have to wash clothes by hand.
The Washing Machine Project was set up in 2018 and after being piloted in a refugee camp in Iraq, it has now secured funding for expansion.
"I wanted to make something innovative. It's a global issue," said Mr Sawhney.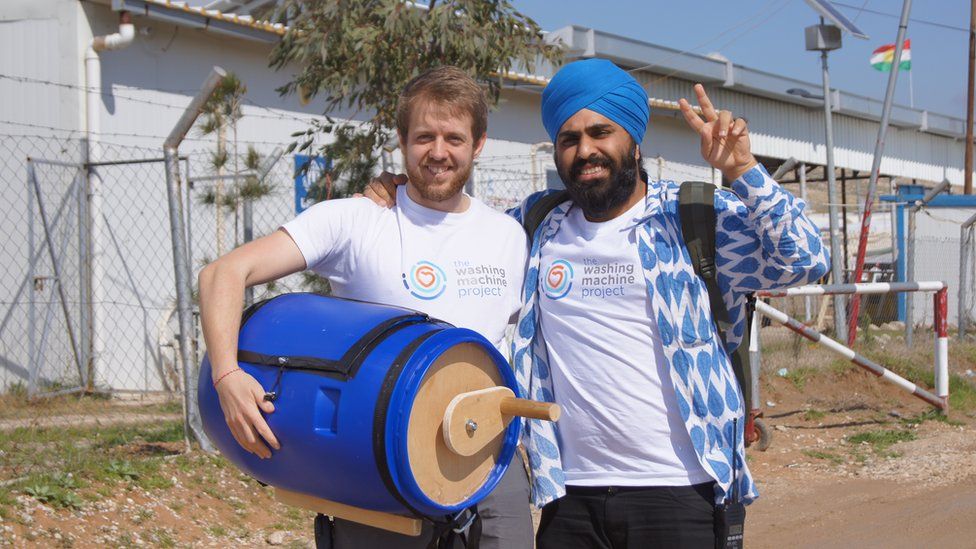 The former University of Bath student, 30, was inspired to create the machine during a sabbatical in southern India where he saw women and children "enduring many backbreaking hours", washing clothes by hand.
"I wanted to volunteer in India and to help the people there with their daily struggles. My visit really inspired me and I came back home and started the Washing Machine Project," he said.
The machine, called the Divya, is already in use in a refugee camp in Iraq and Mr Sawhney plans to have at least 7,500 machines available to disadvantaged families and communities, which he estimates will help about 100,000 people in the next two years.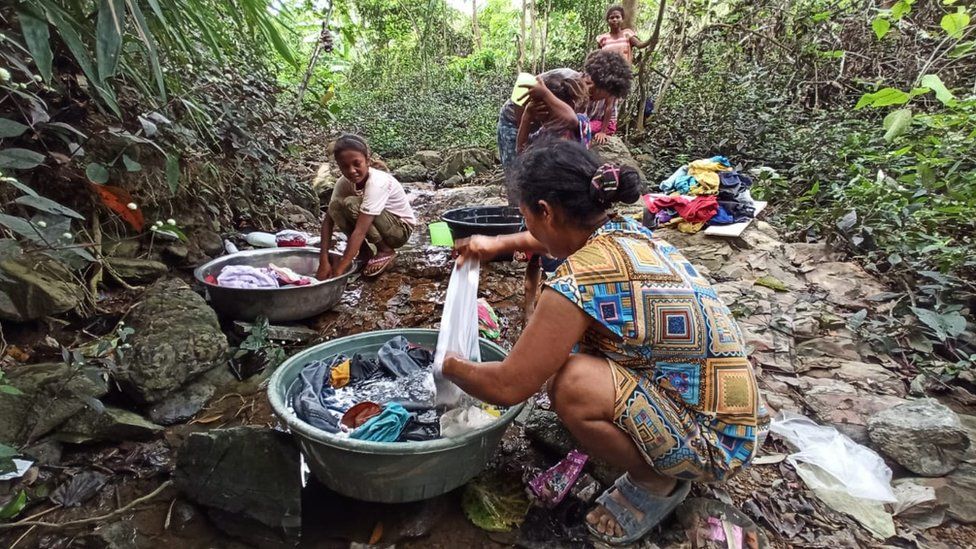 He has now secured a fundraising agreement with a company called Electrocomponents which will allow him to develop the project, roll it out to more countries and recruit full-time members of staff.
"It was a grassroots-type project and we had a little bit of funding from Oxfam to test the product in Iraq. Then the company tapped us on the shoulder and said we like your mission and that funding will allow us to take it to the next level.
"It's all surreal stuff for me as all I set out to do was make a washing machine," he added.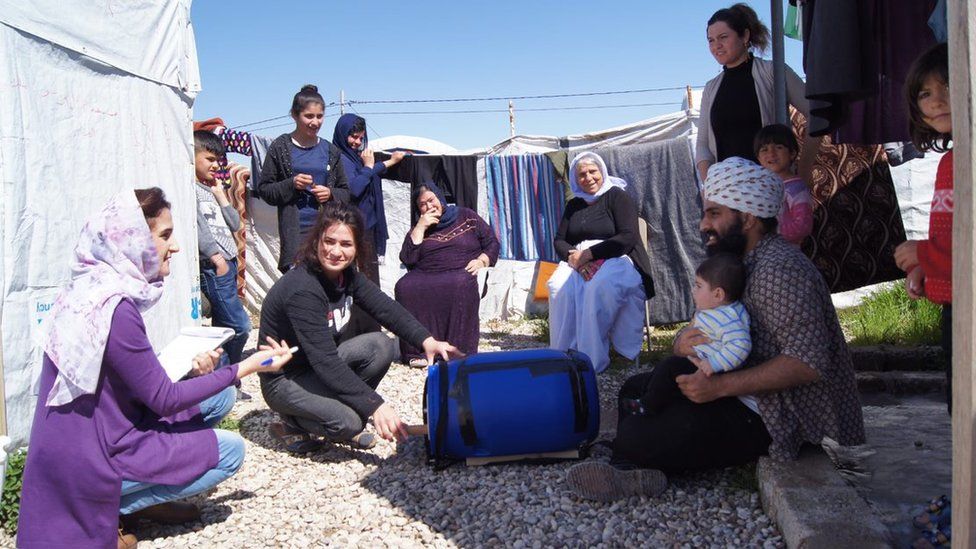 The Divya requires no electricity and can be used for washing and spin-drying. It is designed to be easy to use and reduce the time spent handwashing clothes.
Further pilot projects are being launched in Jordan and Vanuatu this year and Mr Sawhney has had enquiries from several other countries.
"We've had calls from Greece, contact from the Nigerian government and we're talking to Save the Children about going to Uganda," he said.
You can find the original article here